Material
Clock bodies are made of thick walled cast aluminum.

There are no fiberglass or plastics like our competitors use.

Our Clocks have fully welded construction.

Our heavy aluminum post clock bodies are cast in the United States and manufactured in our shop in Charleston, SC.
Color Finish
Our clocks feature powder coated finishes in your desired color with a second accent color. This provides durability, attractive aesthetics, and long-lasting quality, all while being environmentally friendly and low maintenance.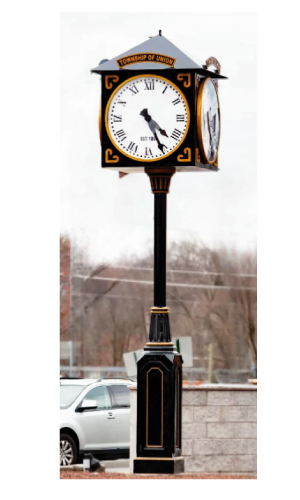 Customization
Customize your clock with included logo and text options on headers or on the clock faces. Create a unique design that showcases your brand or organization.
Lighting
Clock faces are LED backlit with built in photocell.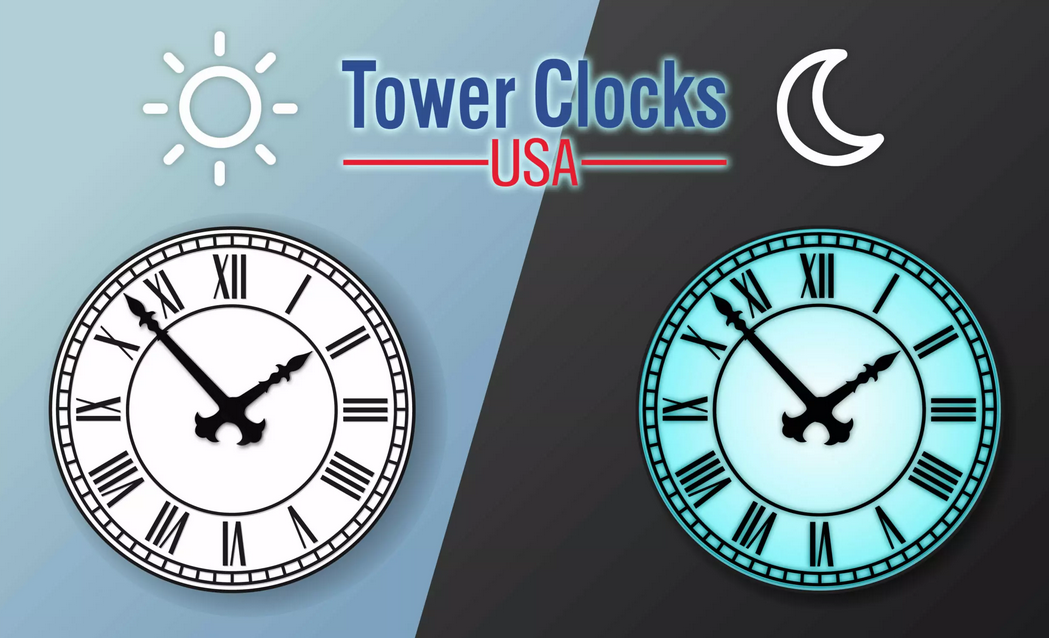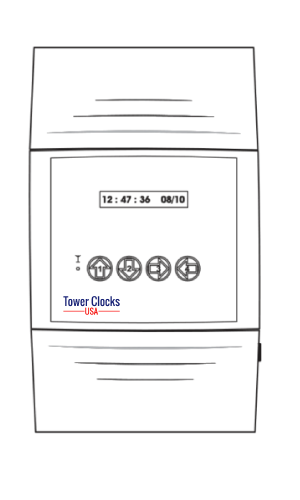 Controller
Clock controller located in the base adjusts for seasonal time changes and after power outages fully automatically.
Warranty
Standard warranty, parts and labor, is 3 years.

Extended 10 year warranty available, parts and labor, with annual Planned Maintenance service.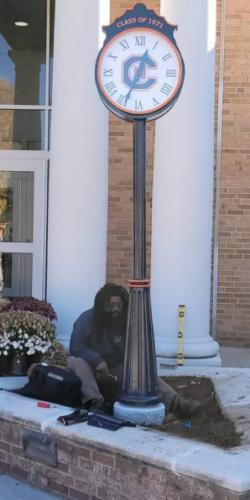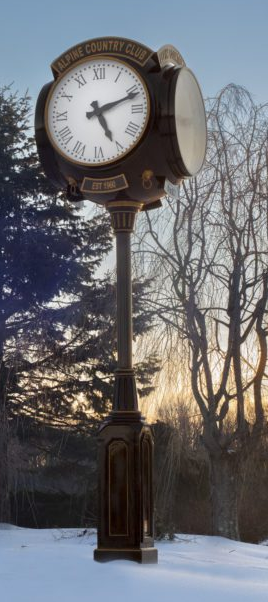 Bonus Options

Clock chimes / carillon music on certain post clocks.

Cast bronze commemorative plaques
Post Clock Pricing
Fill out the form below and we will send our pricing to your email